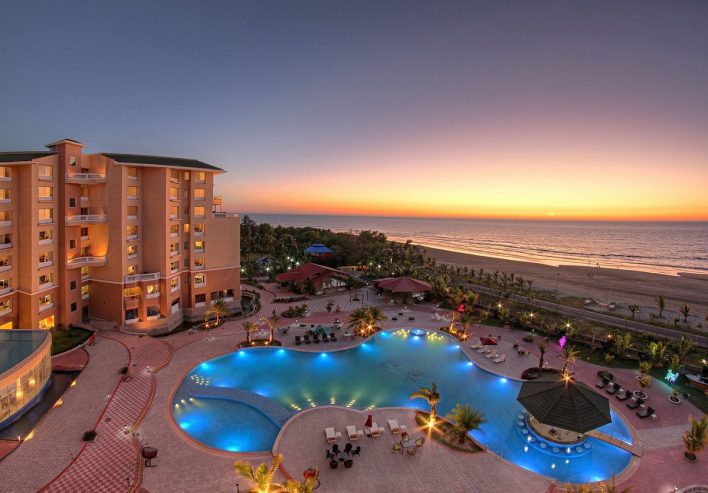 Royal Tulip Sea Pearl Beach Resort & Spa is located on Inani beach, Cox's Bazar with lush green hills rise from the east and endless sea stretching on the west, the resort offers panoramic visuals of Bay of Bengal. Nestled in the heart of nature along the world's longest natural sandy beach, the resort is spread over 15 acres, located 40 minutes away from the hustle of the Cox's Bazar city with easy accessibility to all the major tourist.
Free Breakfast
Free Wifi
Free Car Parking
Room Service
Swimming Pool
Gym
Restaurant
Kids Play Zone
Tennins & Badminton
Sea Pearl Water Park
Business Hours
We are currently open.
Open
Close
Saturday
Open (24 Hours)
Sunday
Open (24 Hours)
Monday
Open Today (24 Hours)
Tuesday
Open (24 Hours)
Wednesday
Open (24 Hours)
Thursday
Open (24 Hours)
Friday
Open (24 Hours)